Implant Restoration | Macedonia, Cleveland & Akron
Dental implants are intended to help patients achieve full smiles. They are created with powerful foundations for artificial teeth to tend to patients having a missing tooth / teeth, restoring their capacity to, once again, eat their preferred foods and smile with pride.

Dentures often restrict patient's diets to softer, easier-to-chew foods in order to minimize interference with their performance. The thought of chomping into an apple, biting corn off the cob, or chewing on a well-done steak, can entice many patients to seek a dental implant.

Dr. Marko Farian effectively carries out dental implant restorations. In the first phase of this surgery, our staff affixes a titanium anchor into the jaw bone, below the gum line. Eventually, the second phase (undergone once healing has occured) is when our staff will attach manufactured teeth to the anchored implant.

The bone fuses to the bio-compatible titanium, establishing a strengthy new supportive base for the artificial teeth / tooth.

Further, implants can restore or preserve patient's facial bone-structure, preventing bone degradation, which often occurs when adult teeth come out.

Bone and gum tissue then develops around the dental imlpant, firmly affixing into place.

Please don't hesitate to contact us for any questions or concerns!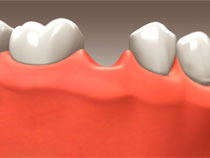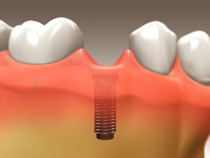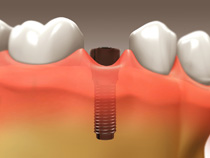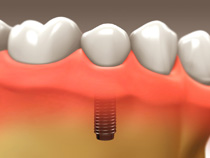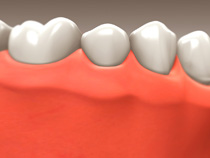 An artificial tooth can then be attached to the implant. The end result is a strong, secure tooth that is virtually indistinguishable from natural teeth.